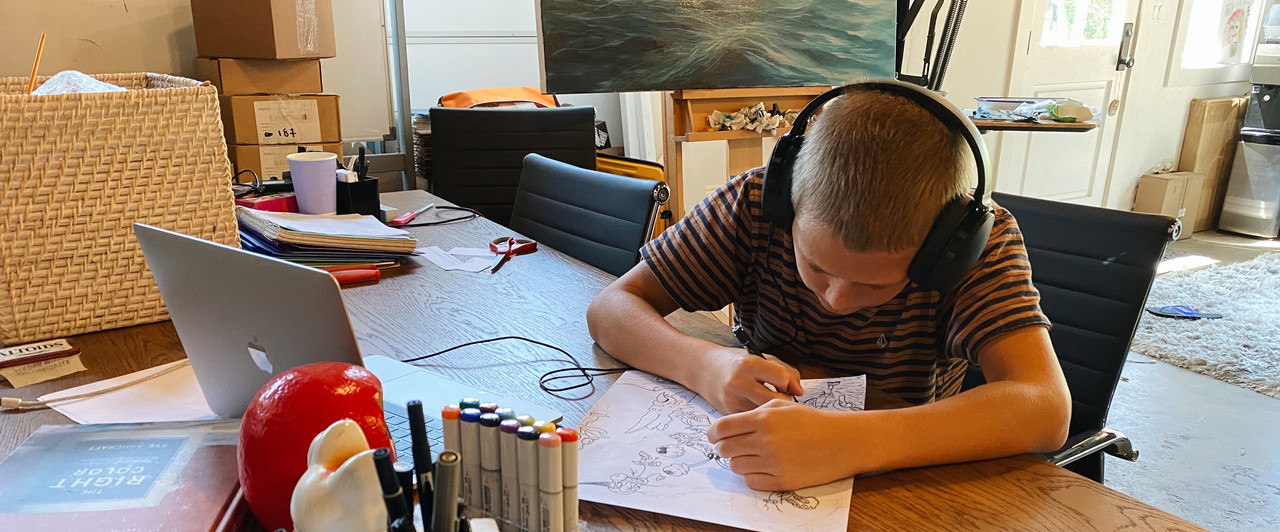 NEO is a 12 year old artist living and working in Los Angeles.
His core work is with graphite, ink and marker wash on archival paper to create vibrant illustrations taken directly from his imagination.

NEO is passionate about street art and spends a lot of time on Fairfax St. in LA taking inspiration from sneaker culture and the vibrant culture of LA.
NEO has been drawing since he could first hold a pencil.